|  Unwind And Renew: In Our Studio Or Mobile Service
Welcome to Claudia Bechara Skin Care Studio, a serene haven nestled in the heart of Beverly Hills. As a certified esthetician, Claudia is dedicated to offering a full range of personalised skin treatments, ensuring you have the best experience of relaxation and self-care at her studio or with mobile service
  |  Explore Our Treatments
Empowering Radiant Beauty:
Meet Claudia Bechara, Your Trusted Skincare Guide.
Welcome to your consultation with Claudia Bechara, a licensed esthetician specializing in common skin disorders. Her goal is to address your skin care concerns, determine your skin type, assess your diet and personal habits, and evaluate your current skin care routine. By the end of this consultation, you will have a clear understanding of the best treatment options tailored to your specific needs.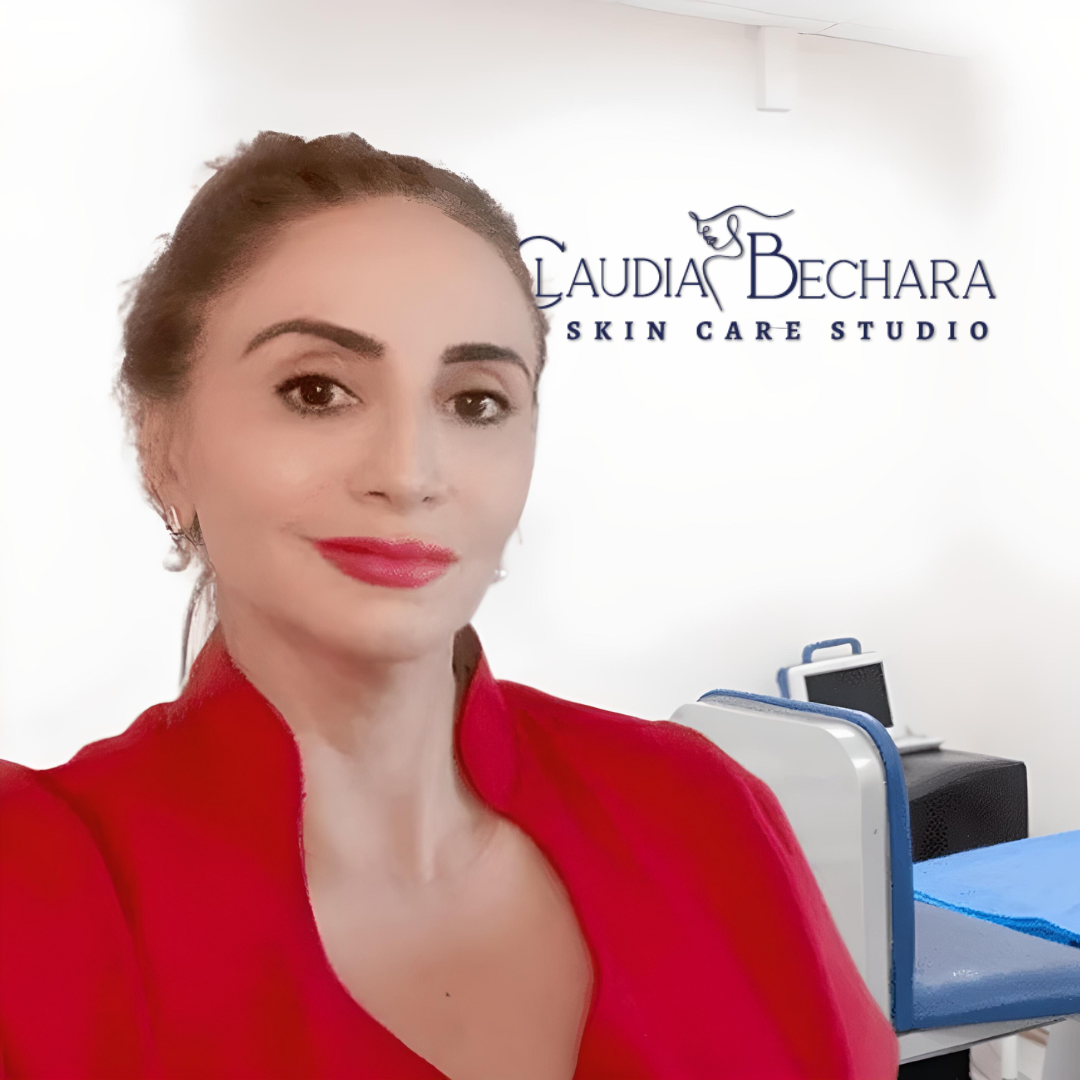 We appreciate genuine feedback, whether it's positive or constructive criticism. Your honest opinions help us understand what works well and what we can improve.
Martha R.
I had to attend a special event and wanted glowing skin. The Brightening Facial at Claudia Bechara Skin Care Studio was the best option for my skin. After a few days, I noticed brighter and even-toned complexion. The compliments I received were numerous. Thank you CB.
Daniel M.
I had a special event and I wanted my skin to glow. The Brightening facial at Claudia Bechara Magic Spa was significant! Now my skin is brighter and more even-toned. I received so many compliments on my glowing complexion. Thank you Claudia Bechara!
Sarah L.
My skin developed acne scars a few years ago so I decided to look into treatments for this bothersome condition. Claudia Bechara did its magic: it was painless and I had a visually improved appearance after a few treatments.
Michael R.
The acne facial at this spa exceeded my expectations. The esthetician was knowledgeable and used specialized products to address the acne on my skin. After a few sessions, my breakouts were significantly reduced and my skin became clearer and healthier.
Emily S
I've struggled with dry skin for several years, but after receiving the hydrating facial at Claudia Bechara Skin Care Studio, I feel my skin fresh and moisturized. They managed to tailor the treatment to my needs and skin type. Thank you very much!
Monday – Sunday
9:00 AM – 10:00 PM
Contact Us for Glowing Skin
Looking to book a moment of relaxation? Contact us and we'll make the necessary
arrangements for you to enjoy our services.
CAMDEN MEDICAL ARTS BUILDING,
414 N Camden Dr, Beverly Hills, CA 90210,
USA